. My titles for kids include Mindfulness, bully prevention, writing improvement, and prayers for teenage girls. My books for parents and teachers include Mindfulness, bully prevention, women's issues, and writing improve
How would you like to meet Elliot Kravitz-Carnucci, the main character in my new middle grade (ages 8-13) novel about bullying? I guarantee you'll never forget Elliot, his workaholic funeral director dad, or his lovable but quirky grandmom, Nonna. This book appeals to kids, parents, and grandparents. It has something for everyone, and you won't be disappointed. Look for this book in November, 2016, on Amazon and other e-book outlets.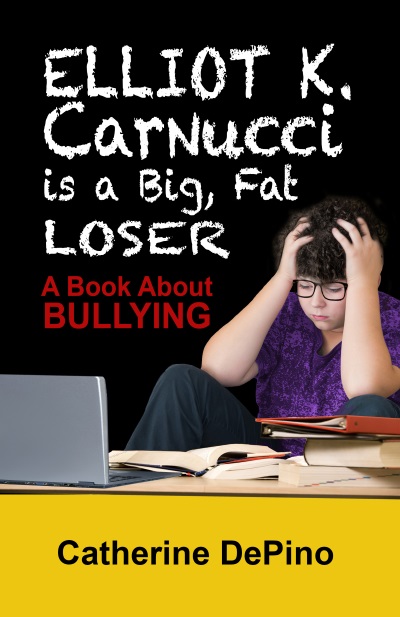 Contest News Coming Soon!


















Did you ever wonder what it's like to be a high school teacher in city schools? Look for my fictitious memoir, A Place of Learning: A Teacher's Story. It will be available this summer.






Take a look at my grammar book, Excuse Me, Your Particliple's Dangling, on the Rowman and Littlefield website, www.rowmaneducation.com. Buy it from Amazon and Barnes and Noble.
If you have any questions or comments about any of my books listed here, feel free to e-mail me at author@catherinedepino.com. I'd love to hear from you.