My new book helps you ask and receive what you want.
It helps you get your kids to listen, negotiate prices with ease,
and ace job interviews by asking one simple question.
"Look inside the book" in Amazon. Thanks for checking it out.
Former teacher DePino (
Parenting Mindfully
) lays out in this useful primer methods for securing a desirable outcome to negotiations. DePino's central tenet is that the most important aspect to negotiating is getting the other person on your side. Reading body language and tone—and learning how to use them to maximum effect through eye contact and "mirroring" another's body language to enhance rapport—is paramount, as is using "magic words" like
please
and
thank you
, the author notes.

DePino also advises being concise when asking for something. After those basics, DePino provides real-world scenarios and suggestions for how to approach asking for and getting what one wants—such as during job applications, asking for help from friends, soliciting help for a child struggling in school, complaining to a restaurant's manager about an unsatisfactory meal, and staving off office gossips and bullies. DePino's tips and strategies make this a solid choice for those new to the negotiation table. (from

Publishers' Weekly

)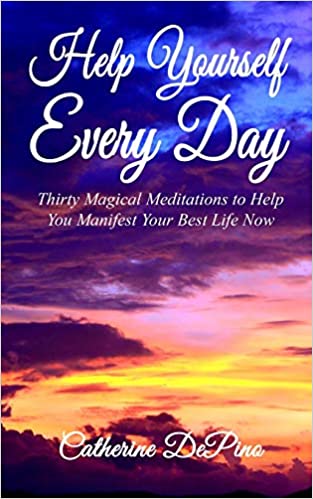 Help Yourself Every Day: Thirty Magical Meditations to Help You Manifest Your Best Life Now
will help you deal with issues you wrestle with every day. I'm working on a sequel dealing with boosting your emotional well-being and one about how virtues can help you live a more fulfilling life.
I based this book on my years of experience as an intuitive reader, Reiki healer, and Mindfulness practitioner. The book offers short meditations, manifestations, and affirmations for busy people and uses unique color meditations that get quick results.

I'm also planning two sequels to the book. The next book deals with boosting your emotional well-being.

The final

book is entitled

Thirty Magical Meditations to Help Improve Your Life by Practicing Virtues.



To buy from Sunbury Press, the publisher, click here:
You can also buy it from
Amazon
.
You can buy my latest books from Rowman and Littlefield. I think you'll like
Helping Kids Live Mindfully:A Grab-Bag of Classroom Activities for Middle School Students.
This book gives teachers the tools to bring Mindfulness into the classroom to help students solve conflicts and prevent bullying. It also helps students perform better in school, handle stress, and get along better with family members and classmates. Counselors will find it helpful in group and individual settings. Parents and grandparents will also enjoy participating in all the activities.
Parenting Mindfully: 101 Ways to Raise Caring and Responsible Kids in an Unpredictable World, my parenting book using Mindfulness principles, is sold by Rowman and Littlefield and other venues, including Amazon. You'll find easy and practical ways to help your kids get along with people and succeed in school and in life. You'll also find practical answers to those sticky discipline problems. The book is available in hard cover and for e-readers. Soon, it will be out in paperback.

Here are two e-books available from Amazon that came straight from my heart. The price is right too. Let me know what you think after you read them.

Click on each book to see links to purchase the books.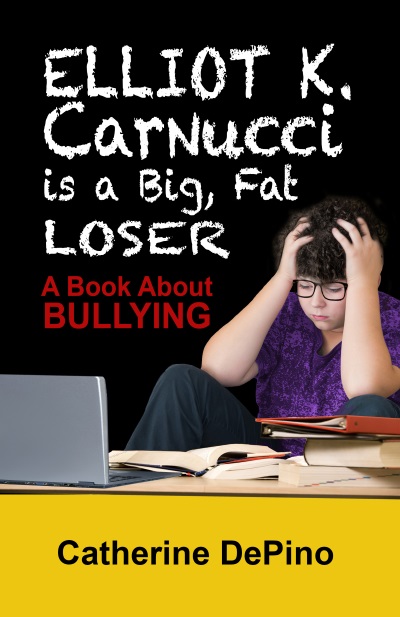 The kids at Ralph Bunche Middle School love to pick on Elliot Kravitz-Carnucci. He struggles with his weight, looks like a geek, makes top honors, and lives above the Carnucci Home for Funerals in South Philadelphia with his distant, workaholic father and Nonna, his quirky, overbearing grandmother. Since his parents divorced, he splits his time between living with his father and his mother Rayna, who dreams of becoming the queen of commercials, on the west coast. At the hands of his peers, Elliot experiences a series of bullying episodes that escalate from entrapment in a school supply closet to a brutal "swirly" (head dunk in the toilet) that lands him in the hospital emergency room. Can Elliot win his fight against the nasty bullies, or is he doomed forever? Read this funny, sad, and crazy book to find out.
Imagine what it would be like if you could see everything that goes on during one teacher's day. A Place of Learning: A Teacher's Story, a fictionalized account based on my experiences in three city high schools, spans three decades. Those who have read the book tell me the anecdotes are outrageous, poignant, funny, and sad all at the same time. Best of all, the book comes off as wild and quirky. Events similar to those in my story continue to play out every day in urban classrooms across the nation. The players are different, but the events remain the same: violence, teenage pregnancy, drug addiction, and rampant academic failure due to lack of school funding, pervasive poverty, and dysfunctional families. Check out my top-secret recipes in this book. I think you'll love them as much as I do.