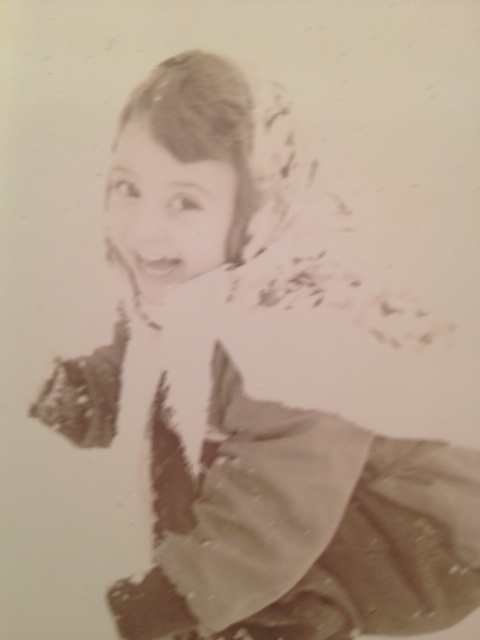 From my earliest years, I've always loved reading and writing. It seemed only natural that I'd become a writer.

Earning my bachelor's in English and Spanish education led to my rewarding career as a high school teacher, disciplinarian, and department head of English and world languages in the Philadelphia School System. I later earned a master's in English education and a doctorate in curriculum theory and development and educational administration.

I had the privilege of working in three schools in the beautiful city of Philadelphia: Abraham Lincoln, a comprehensive high school, Benjamin Franklin High School, an inner city high school, and the Philadelphia High School for Girls, a school for academically talented girls and one of the oldest public high schools in the country. I started out as an English teacher and later became a department head of English, World Languages, and English as a Second Language.

While I was still working, I began writing magazine articles. After leaving my job, I began writing books, my lifelong dream. My bully prevention book, Blue Cheese Breath and Stinky Feet: How to Deal with Bullies, has been translated into many different languages.

After retiring from the school system, I worked for Temple University as an adjunct assistant professor in the capacity of student teaching supervisor. Throughout my years working in schools and by training teachers, I learned what works and what doesn't in motivating children. My main goal has always been to make learning fun.
News Flash:

Does Mindfulness intrigue you? Check out my new book, Helping Kids Live Mindfully. Middle school teachers and counselors can use the book in mindfulness programs offered in schools to help kids resolve conflicts, do their best in school, and get along better with parents and peers. Find the book on Amazon or with Rowman and Littlefield, the publisher.
Also, take a look at my latest bully prevention book, Cool Things to Do if a Bully's Bugging You. It's geared to elementary school kids and gives concrete tips for keeping bullies away. Teachers and counselors will find it easy to use, and kids will enjoy the activities.

Look on all e-bookstore sites for Elliot K. Carnucci is a Big, Fat Loser, my latest bully prevention book for middle-grade kids. See if you like Elliot, my lead character as much as I do. Whether you're a kid, Mom, Dad, or Grandparent, I think you'll find something to like about Elliot's quest to stop the bullies in their tracks.Will he win or lose the battle? Find out. B
My interactive prayer book for teenage girls, Hi, God, It's Me: E-Prayers for Teenage Girls, originally published by Twenty-Third Publications, is now out in e-book form on Amazon Kindle, iPad, Barnes and Noble Nook, and Sony Reader, and all major e-venues. I've completely revised it for use with all religious denominations.

What's in the works? I'm planning another book for adults about Mindfulness called Help Yourself!: 65 Magical Activities to Soothe Your Mind, Body, and Spirit. The book is unique in that it employs color meditation to make meditation quick, easy, and effortless. You'll also find manifestations and affirmations to reinforce the meditations so you'll have a better chance of realizing your heart's desire.